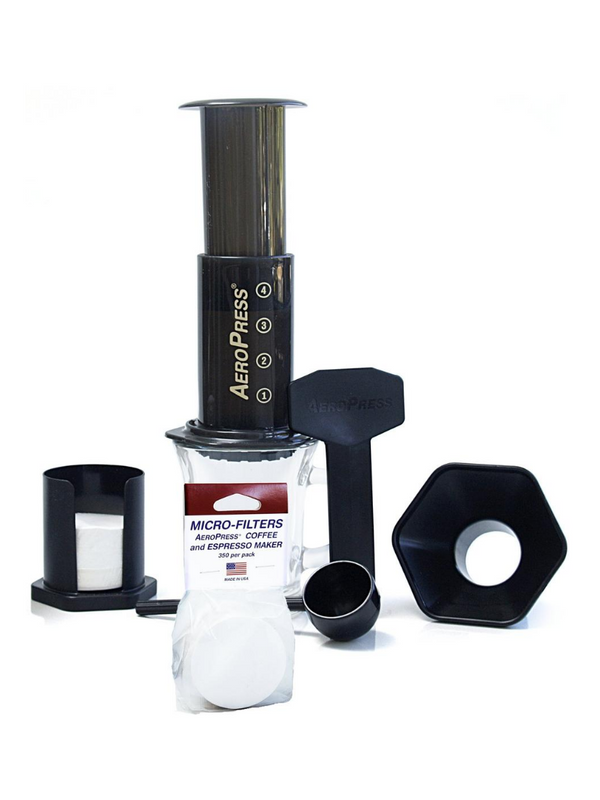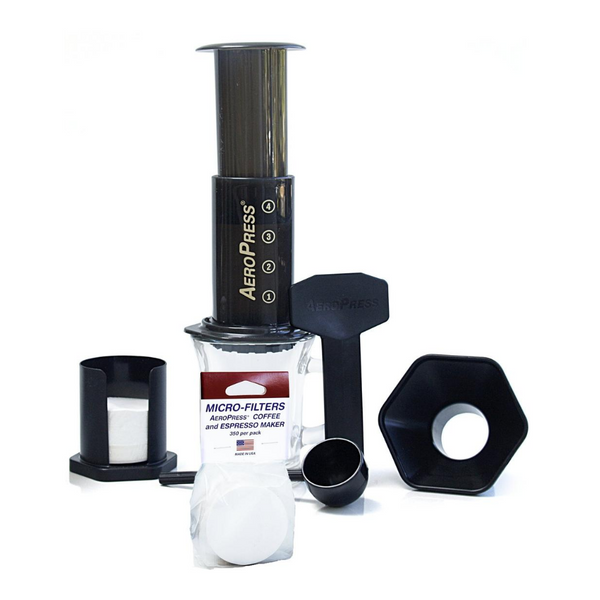 AeroPress® coffee maker  A simple and portable coffee maker. The Aeropress makes an excellent clean cup of coffee, and is probably one of the best coffee makers out there for...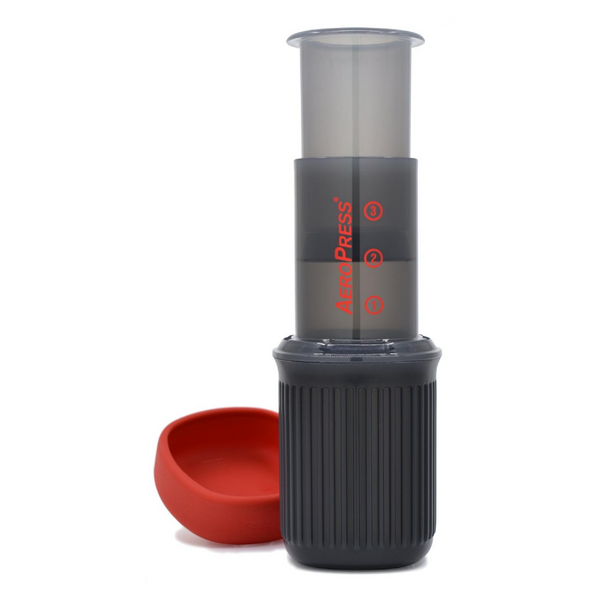 AeroPress® Go Travel Coffee Press
The AeroPress Go travel coffee maker is engineered to fuel an active lifestyle. It gives coffee lovers everything they need to conveniently brew superb coffee anywhere they want. Like the...
Translation missing: en.general.search.loading